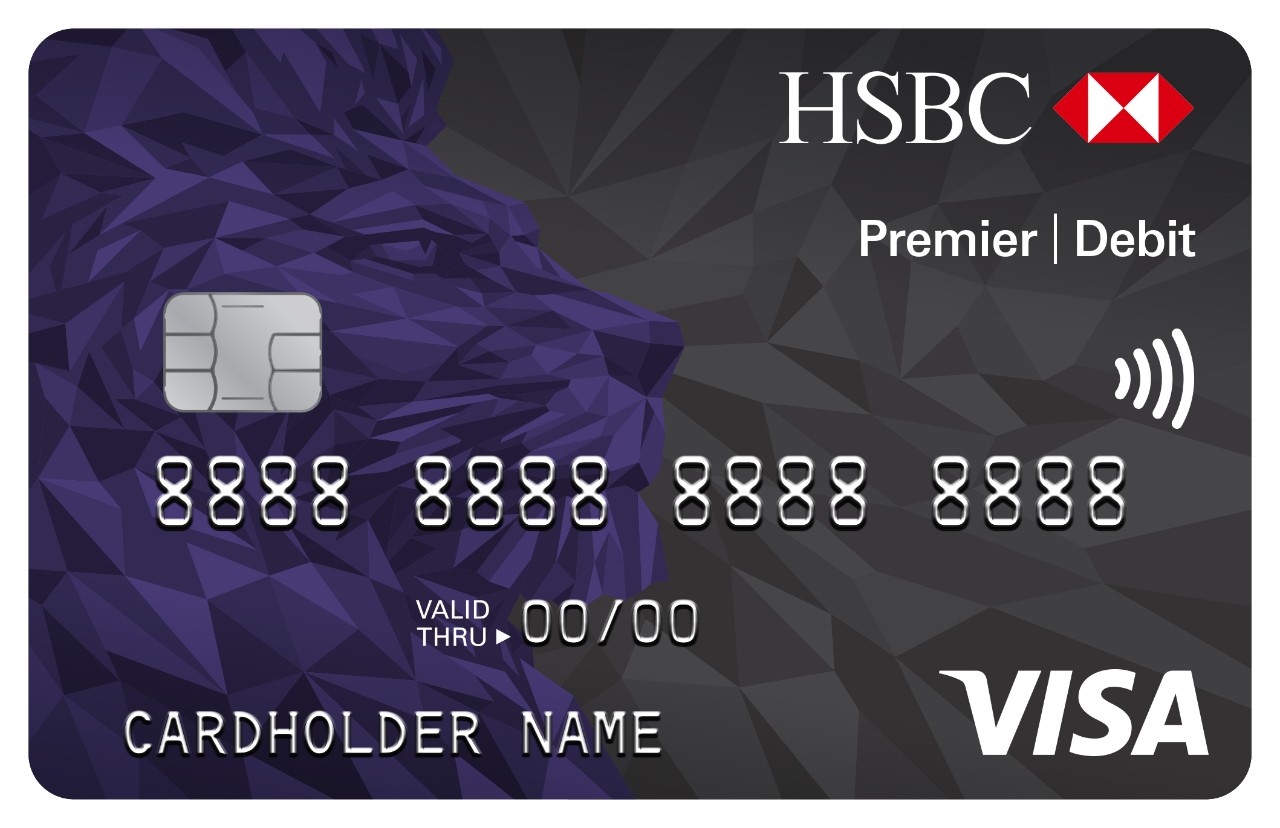 Premier debit card
Get hold of your HSBC Premium Debit Card automatically when you open your Premier account.
Key features and benefits
Purchases in over 160 countries or regions worldwide

Complete all transactions with the luxury of your HSBC Premier Debit Card which is directly linked to your Premier account.

Up to five accounts on one card

Link up to five HSBC bank accounts, savings or current, in euros to your HSBC Premier Debit Card for 24-hour access and simple money transfers from wherever you are, 365 days a year.

Multiple service points throughout Greece and abroad

Receive instant service at over 5,500 locations in Greece, through the HSBC ATM network, the Alphanet network and the DIAS interbank network. Travel in 160 countries/regions and one million service points through the HSBC ATM network and all ATMs bearing the VISA PLUS logo.
Advanced technology for greater security

Stay protected while completing your transactions whether in Greece or abroad. An additional feature of the card is the built-in Chip & Pin technology which makes it possible for you to have secure access to services.

SMS Alerts Service

Receive text messages on your mobile phone every time you make a purchase or cash withdrawal with your card.

Free online registration and immediate access to the online banking

Check the history of your transactions and the available balance online at any time.
Disclaimer:
Without prejudice of the provisions of the Legislative Act dated 18.07.2015 'Immediate arrangements for restrictions to cash withdrawals and transfer of funds' as in force from time to time, as well as of the relevant provisions and regulatory decisions as well as of the decisions of the Banking Transaction Approval Committee, said provisions and decisions prevail to the terms hereof.

Requirements for an HSBC Premier debit card
To enjoy the benefits of the HSBC Premier Debit Card it is a prerequisite that you are an HSBC Premier account holder.

Apply for an HSBC Premier debit card
In branch
To apply, visit your nearest HSBC branch.